Beer… delicious beer. Featuring the following breweries (listed in no particular order): 
Bent Paddle Brewing Co.® is a 30-barrel production craft brewery and taproom located in the beautiful Great Lakes port town of Duluth, Minnesota. The brewers of Bent Paddle Brewing Co.® use the amazing water of Lake Superior to brew the freshest and most dependable craft beer possible.
Aloha. That's how most conversations begin here. It's also how many of them end. But "Aloha" doesn't just mean hello and goodbye and love and welcome. It means more than a word can express. It's a feeling. A way of life. "Aloha" is the idea that we are all connected to everyone and everything around us and that true joy is found in respecting this connection. And it's in this aloha spirit that the Kona Brewing Company was founded back in 1994 by Cameron Healy and his son Spoon Khalsa. They combined their love of Hawaii and its pristine, natural beauty with their fondness for delicious, local brews, and lucky for us, their dream lives on more than 20 years later.
Like all good things, Beaver Island Brewing Company was conceived over several pints after a night of homebrewing. Co-Founders Nick Barth and Matt Studer shared a passion for local beer, and believe the best beers are the ones that everyone can relate to. Solid. Well-crafted. With a thoughtful twist. Beers that you don't have to guess what is in your glass, but you'll sure as hell want to figure it out. And then share one with a friend.
Third Street Brewhouse traces its history all the way back to 1874, when Michael Sargl, a German immigrant, started brewing beer on site. That was the birth of one of the first Minnesota breweries: Cold Spring Brewing Co., which looks a lot different today, over 125 years later.
We weathered Prohibition and the ups and downs of the macro brewing industry. Shifts in the beer industry came when hardworking American people started craving something different, and we began to dabble in craft brewing. In 2012, Third Street Brewhouse was born and became the craft beer division of Cold Spring Brewing Co. We're also the public face of the larger manufacturing company, so you'll see our smiling faces when you visit Cold Spring Brewing Co.
We have a wide range of beer types in the portfolio including IPAs, lagers, shandys and more. Today, our craft beer lineup has something for every beer lover's taste.
Indeed's diverse offerings are anchored by its flagship Day Tripper Pale Ale, driven by new hits like Flavorwave IPA and Mexican Honey Light, and elevated by its Wooden Soul series of wild, sour, and barrel-aged beer.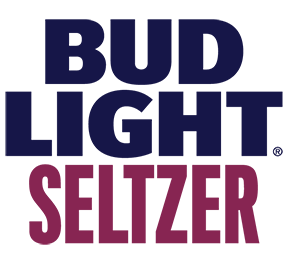 Introducing Bud Light Seltzer: An easy-drinking hard seltzer with a hint of delicious fruit flavor. We make our hard seltzer with a unique process made to deliver the most refreshing taste possible. Bud Light Seltzer's unique 5-step filtration process ensures a clean finish, with no lingering aftertaste. Our natural carbonation and quality ingredients like sparkling water, real cane sugar, and natural fruit flavor create a light and bubbly seltzer for any occasion.
We have been brewing dangerously good ales on the North Shore of Lake Superior since 2011. After out-growing our 3-bbl brewhouse in Castle Danger, we opened a new location in downtown Two Harbors in 2014 with a 30-bbl brewing system, canning line, and year-round taproom overlooking Lake Superior.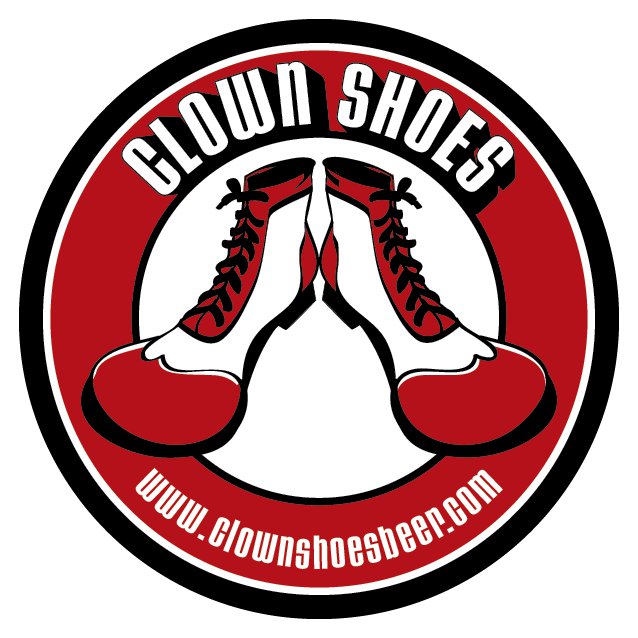 It all started when Gregg Berman, Founder and CEO of the brand, brewed a small batch of "Hoppy Feet" Black IPA with Ipswich Ale Brewing, also located in Massachusetts. The offering was well received around Boston, prompting Berman to collaborate with Head Brewer Dan Lipke to develop and trial additional beers, with innovative takes on existing styles – such as Clown Shoes' Josh the Guava King, a Double IPA brewed with guava puree. Clown Shoes more than doubled its production from 700 barrels to 1,500 in its second year and continued to grow each year, nearing 17,000 last year. In 2011, we began distribution outside of Massachusetts, carefully selecting craft-oriented wholesalers. Michael Axt, our artist and label designer, joined the team in 2013 and has been drawing our eye-catching labels ever since.
Brewing in Belgium didn't always make you very popular. Sure, these days Belgian beer is a national treasure, but to many pre-atomic-era-light-lager-slinging types you were high on the "No Bueno" list. Turns out, large-scale, water-replacement factories don't like all the "cooties" Belgian breweries are famous for. The result of which, was your name on a list… a list of a certain color. #BlacklistForLife
We take great pride in crafting high quality beer. Our beers are unfiltered and unpasteurized, and are therefore 'alive' with yeast and good bacteria. These components continue to flourish even after the beer has been canned, resulting in beer that is best enjoyed fresh. We regularly visit our retailers to be sure that all of our beer can be purchased and consumed while the beer is at its freshest.
Enjoy Duluth's original craft cider at the Duluth Cider taproom and production facility, located in Duluth's Lincoln Park Craft District. You'll find a cider for everyone: sweet, dry, hopped, juice blend varieties and experimental small batches, all made with 100% Minnesota apples. Have an authentic Duluth experience in our taproom! Stop in for a pint, a flight, a tour of our production facilities, and some live music, then take a bottle home with you! Feel free to carry-in or order-in your favorite food, including nearby OMC Smokehouse, Duluth Grill, Corktown Deli and Lee's Pizza. Located conveniently near three of the state's top breweries: Bent Paddle, Lake Superior and Ursa Minor! Experience Duluth's first craft cidery!
After we started making fresh, raw, unpasteurized, organic apple juice, we noticed a trend. Many of our customers for fresh cider were home brewers and wanted our fresh organic apple cider to make small batches of hard apple cider. Then we noticed that these same brewers were entering their brews in the Minnesota State Fair brewing competitions and regularly winning first, second, and third place. We realized we had something special here, so we decided to jump in to the world of making hard apple cider. Sapsucker Farms currently offers six different varieties of cider. Our trophy case includes awards from consumers and cider judges alike.
Our brewery was built in 1995 and has more than doubled in size since originally built. We bring you our tasty pints using 32 fermenters, over 15 different yeasts, state-of-the-art filters, centrifuges and a 50 barrel JV Northwest 5 vessel system that brews 24 hours a day, 7 days a week. It turns out that making awesome brews is quite the science. Luckily our brewery facilities have all the equipment necessary to deliver results.
Three-time Large Brewpub of the Year at the Great American Beer Festival, Elysian Brewing Company operates four neighborhood restaurants and a production brewery in Seattle, Washington. Known both for classic styles and for flexibility and innovation, Elysian has brewed over 350 different recipes since opening in 1996. While Elysian's brewers use a variety of unusual ingredients, they are seasonally notorious for their pumpkin beers. Each year Elysian hosts the Great Pumpkin Beer Festival, where dozens of different pumpkin beers are poured, some of them from giant pumpkins.
Pipeworks Brewery Co. was established in Chicago in 2012 by two friends with a shared dream of crafting quality and creative beers. Since putting the first cap on the first bottle, the brewery has garnered accolades for its distinctive beers and original artwork thanks to a growing and enthusiastic team. 
At 2 Towns Ciderhouse we believe that the long history of cidermaking demands respect and deserves to be done right. Starting with the highest quality, whole ingredients from local farms, we take no shortcuts in crafting our ciders. We refuse to add processed sugars, concentrates or artificial flavors, and instead use slow, cold fermentation methods to allow the fruit to speak for itself. As a family-owned company, we are committed to the growth of our team and enrichment of our communities. We take pride in producing a true Northwest craft cider.
After meeting at a summer camp as counselors in 2008, Adam Ruhland and Andrew Price hit it off with their shared passions for wild places and casual adventure. 10 years later they're starting another casual adventure, coming to Duluth, MN in 2018. Adam and Andrew's combined background in fermentation, marketing, and patience are just what it takes to start something from nothing. 
Wisconsin born and brewed. A spirited, spiced seltzer to savor life's delicious moments. All-Natural. Gluten-Removed. 110 Calories. Pomegranate Ginger, Blackberry Hibiscus, Grapefruit Cardamom & Lime Lemongrass Sparkling Seltzer
It was Northern California 1993. Tony Magee started brewing on a stovetop homebrew kit and, after a couple batches, some stray wort had spilled down the back. When Thanksgiving night came, and the wort caught fire and burned the turkey to a crisp, Tony's wife Carissa kindly asked him to move his new hobby elsewhere.  
Now, Lagunitas beers are available in 20-ish countries and growing. And whether supporting local communities by turning beer into money for the cause, or simply fueling stories and songs with IPA and other fine ales, we've learned one thing (aside for how to cook a turkey)… Wherever you go: beer speaks, people mumble.
Local, Fresh, Handcrafted Beer brewed in a 106 year old firehall, downtown Kenora. 
The Lake of the Woods Brewing Company Taproom is a great place to enjoy a few of our freshly brewed beers! We also offer a full menu, from burgers & wings to in-house smoked ribs. In the summer we open the firehall doors to a 50 seat patio complete with Lake of the Woods style picnic tables. Stop in and say hi! We are open year round 11am to late.
Way back in 1986, before craft brewing was even cool, Summit Brewing Company Founder and President Mark Stutrud set out in St. Paul, Minnesota, to make craft beers inspired by old-world brewing traditions and ingredients. More than 30 years have passed since he first brewed our flagship Summit Extra Pale Ale, and it's safe to say he freaking nailed it.
Today, Summit Brewing continues to infuse traditional recipes with modern ingredients from around the world, crafting high-quality and consistent craft beer out of respect for the hardworking folks who enjoy our beer.
And because we're independently owned and operated, we get to make craft beer our way. That means relying on natural carbonation, protecting the foam, and celebrating the true dance between malts, hops, water, and yeast. It means protecting the environment, supporting the community and the arts, being kind to animals, and always having one more beer with our friends and family even if we're already late for rotary club. It means drinking our beer fresh and cold, because warm storage turns good beer to shit. And it means never settling for "good enough," always pulling the goalie when we've got a chance to win, swinging for the fences, and never, ever forgetting where we come from. Grain country represent.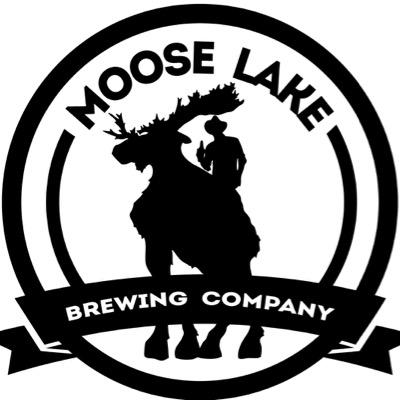 Standing right along side of Moosehead Lake, our taproom is easily accessible by car, bike, ATV, or walking. We have many beers on tap, including our iconic Mango Blonde, Blonde, IPA, EPA, Stout, which are our flagship beers and a rotating stock which you can see a picture of below. Take home a Crowler 7 days a week!
Fiercely independent Earth Rider Brewery crafts world-class beer with Lake Superior water and peerless ingredients. Earth Rider's team is proud to sustainably produce beer for the Twin Ports, and the South and North Shores of Lake Superior.
Earth Rider is the first brewery in Superior, Wis. to produce beer for the region since 1967 when Northern Brewing Company ceased operations.
The brewery building was constructed in the late 1880s as a bakery, transformed to a "bakery supply" store during prohibition, and then lasted five generations as a beer wholesaler (Leamon Mercantile).
Earth Rider's Cedar Lounge taproom sits adjacent to the brewery. The Cedar is a historic Northern Brewing Company tied-house tavern constructed in 1912.
Earth Rider is a member of the Bev-Craft network of independent breweries, comprised of a team of decorated brewers and brewing-industry professionals with a mission to keep independent craft brewing robust.